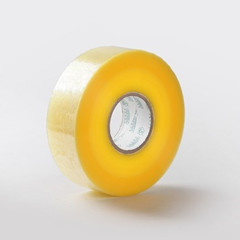 Introduction
Sichuan Kaiwuhua Packing Materials Co., Ltd,founded in 1992, which has two production bases,separately located in Pixian Modern Industrial Harbor and Deyang city.
Kaiwuhua company is specified in manufacturing adhesive tapes for 24years.
Our pixian production base has a land occupation of 13200sqm,owning 4 high speed coating line for BOPP adhesive tape ,4 production lines for sensitive adhesive,50 sets of printing、cutting、slitting machines.
Our DEYANG production base has a land occupation of 132000sqm,owing 4 specific masking tape production lines.
Our products include BOPP packing tape and jumbo roll, masking tape and jumbo roll、stationary tape、double sided opp tape、kraft paper gummed tape
foam tape、sensitive adhesive.professional water base make products more environmental、no residue and passed SGS certificate.
Our company's 24 years of experience in coating technology, its development of innovative products, solutions and ISO9001&SGS have lightened up K.W.H. "TAPE" world and enhanced K.W.H tapes' mission towards "A.T.E.F." boundary= Advanced Technology and Environmental Friendly.
We pride our business on good service, quality products and short lead times. Along with warehousing capabilities; we make purchasing easier.
More Products